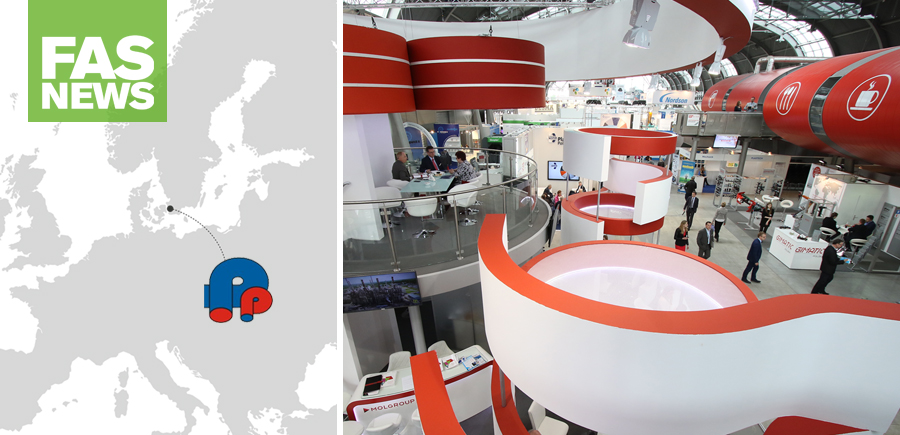 New Management Team, Plastpol and Trash Bag Market
FAS will be participating in this year's Plast Pol exhibition, May 23-26 in Kielce Poland
We will be demonstrating and for some introducing our proven Euroline BWU900 technology to the important growing central and eastern European market. We will be holding live demonstrations in our stand in Hall C Stand 15. We will be exhibiting in collaboration with our representatives in Poland, Ricco Trade and consultancy.  Ricco is a leading supplier in the film extrusion and converting, packaging, and recycling industries in Poland.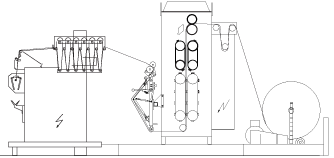 Stop by and meet our sales and technical team from FAS, and discuss your converting application. You can see the Euroline running out of line from an unwind stand. Also say hello to Mr. Dariusz Dukielski out partner at Ricco, and discuss the Polish market opportunities.
Contact the FAS sales team to set an appointment for a meeting at the show.
Reach Joakim Sjödin at Joakim.sjodin@fasconverting.se or +46 720 90 89 30 to schedule a meeting.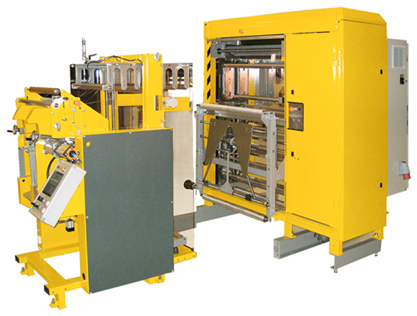 Stop by and learn about becoming Greener, while saving money!
At the Plast Pol exhibition you can watch and participate in a live demonstration of the Euroline bag on roll making system.
The Euroline will be making coreless roll of trash bags that are wrapped with a label using our optional TU220 accessory. Learn how you can eliminate all packaging by wrapping the finished rolls coming off of your line with your own preprinted label. Why pay for boxes and or sleeves for your rolls when this simple label will suffice?  Think of the amount of paper that can be saved by not putting these rolls in a box! Your c customers will thank you, and our environment will be cleaner, as a result.
Ask your FAS PECO sales professional for more details.
High growth predicted in the trash bag market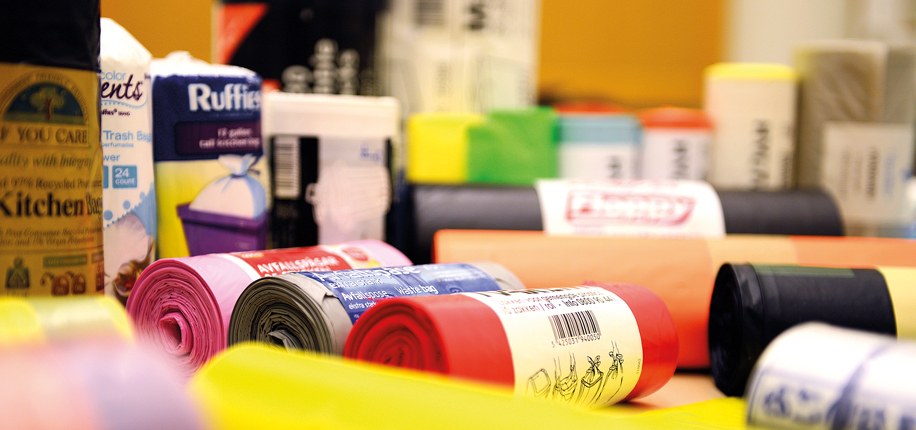 The marketing team at FAS has been reviewing a variety of different research studies addressing the global market for plastic products, specifically bags and sheeting, and a trend is emerging.
When the consumption of plastic bags and sheeting is taken into account the end use that shows the highest projected growth in the next 4-6 years is trash bags.
This is particularly interesting to us as our equipment is predominately used by extruders and converters supplying their customers with trash bags of all types.
While this data is far too voluminous to share here some key points of interest are:
5% annual growth is projected for trash bags between now and 2024
This represents over 2 billion USD $ in increased consumption of trash bags during that time period.
Western Europe and the USA consume more trash bags than the rest of the world combined. The rate of growth in the emerging markets will be far higher than the 5% projected globally.
In the same time frame, biodegradable trash bags will increase by nearly 65%
Higher Recycled content in trash bags will be more in demand
Medical institutions are predicted to increase their demand for trash liners of all types at a very high rate of growth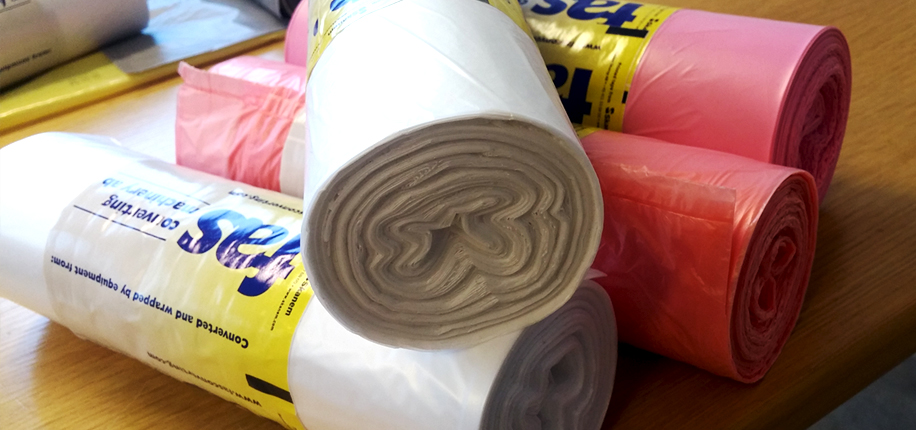 Other features and attributes that consumers of trash bags will be more focused on are:
Customized features
Registered printing
Color coding
Odor control
Elimination of packaging (box or sleeve) in favor of label around roll
Puncture resistance
Highly flexible bag/roll counts for pricing and special application strategies
Closures
Draw tape
Wave top
Coreless rolls that are positively secured for hand off to automated downstream processes
Application specific bags
Bio hazard
Organic waste
Dangerous/harmful (sharp) waste
Municipal waste management systems
High clarity bags
If you have interest in or questions about how to incorporate any of these features into your current production, just ask us we'd be happy to discuss this with you.
If you'd like to see more detailed data contact the marketing department at FAS for more assistance.
We'd like to leave you with one last thought:
In a worldwide survey of trash bag manufacturers; when asked to list the challenges to growth and profitability in the manufacturing process, the most frequent reply was "raw material price". You might be surprised to know that the #2 challenge listed was "Line speed".  Let us help you debottleneck your converting lines. We have the products, knowledge and experience to help you do exactly that.
Get the most out of your equipment so that you can capitalize on the projected growth of trash bag production in the global market.
Do you have any questions about our newsletter, please feel free to contact Peter Håkansson, Sales Director FAS Converting Group peter.hakansson@fasconverting.se, phone: cell: +46 706 769 262
FAS PECO welcomes a new management team and says good bye to long serving MD.
Our parent company Midway Holding AB is pleased to announce the new management team of the FAS group effective May 1.
Johan Frithiof will assume the position as CEO. Johan has a strong international and industrial experience from various executive positions in e.g. General Management, Sales and Marketing and Product Development.  He brings experience from a variety of industries and most recently from the Swedish Polymer Group, Trelleborg AB.
Johan states " I am very excited having joined FAS and the team here. With a couple of weeks into my new role I already see great opportunities to further develop our business with our valued customers and partners. I strongly believe in a market driven organization, and together with the team at FAS it will be a top priority for us going forward to further improve customer experience.
 
I very much look forward to meeting you in the market place"
Christian Rurfors has taken over the CFO position in the group. Christian comes to us with a strong financial background with positions held across a variety of companies, most recently from Reynolds American Inc. where he has lead market expansions and development projects for the Nordic countries
We welcome Johan and Christian and look forward to their guidance, vision and energy as we capitalize on the record sales volumes we've enjoyed in 2016 and 17, and chart our course for future growth success and product development. Johan and Christian are anxious to meet with our customers and hear firsthand your expectations of us your world class equipment supplier, and how we can grow and succeed together.
Midway Holding's MD Sverker Lindberg "we are very happy to welcome Johan and Christian to the FAS PECO team. We have high expectations for the company and continued growth in our principle markets, Europe and the USA, as we explore new market opportunities. We look to FAS PECO to remain strong contributors in our portfolio of companies in the group."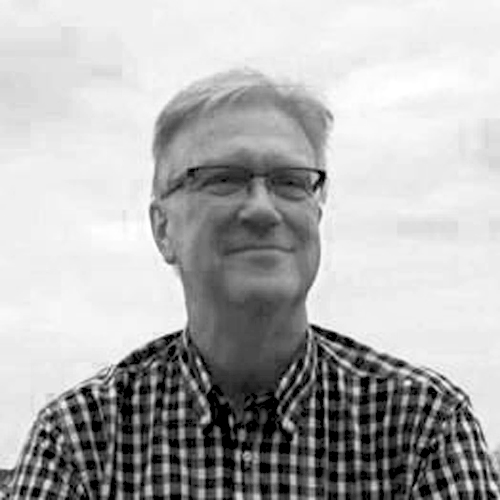 As of May 1st Mats Larsson, MD for FAS PECO retired after 22 years of service to the company. Mats joined us in 1995 as CFO. Mats over saw FAS' purchase of PECO as well as not one but building moves; in 2012 from Ystad to Hjärup, and in 2016 from Hjärup to our current modern facilities in Arlöv. In addition to keeping a sharp eye on the company's financial growth, and success, Mats assume the additional responsibility of MD in 2013 which he held until his retirement.
We thank Mats for his guidance, leadership and hard work over his tenure at FAS PECO, and wish him a long and happy retirement.